Reasons for US Investment in Chinese AI Startups
AI technology, fueled by the development of algorithms, has become an increasingly sought-after technology in recent years. With its potential to revolutionize industries from healthcare and manufacturing to personal services, it should be no surprise that tech giants like Google and Microsoft have invested heavily in AI.
However, one of the most remarkable trends in AI investment has been the rapid increase of investments from the United States into Chinese AI startups.
This article will examine why US investors are turning to Chinese AI startups for their investments. We will consider factors such as the size and scope of China's market, existing dynamic initiatives such as Alibaba's New Retail experiment and Tmall Genie's smart speaker platform, and how these factors attract significant investments. We will also touch on potential risks venture capitalists must consider before investing in a Chinese AI startup. Lastly, we will discuss how US investors have successfully reaped profits from investing in Chinese AI startups despite the challenges posed by China's strict policies on data privacy regulation or foreign ownership restrictions.
China AI startups draw early funding from U.S. investors: report
According to a recently released report, Chinese Artificial Intelligence (AI) startups have been drawing increasing investments from U.S. investors. This trend can be attributed to factors such as the rapid growth of China's AI market and its potential for financial returns.
Let's examine why US investors increasingly turn to Chinese AI startups for investment opportunities.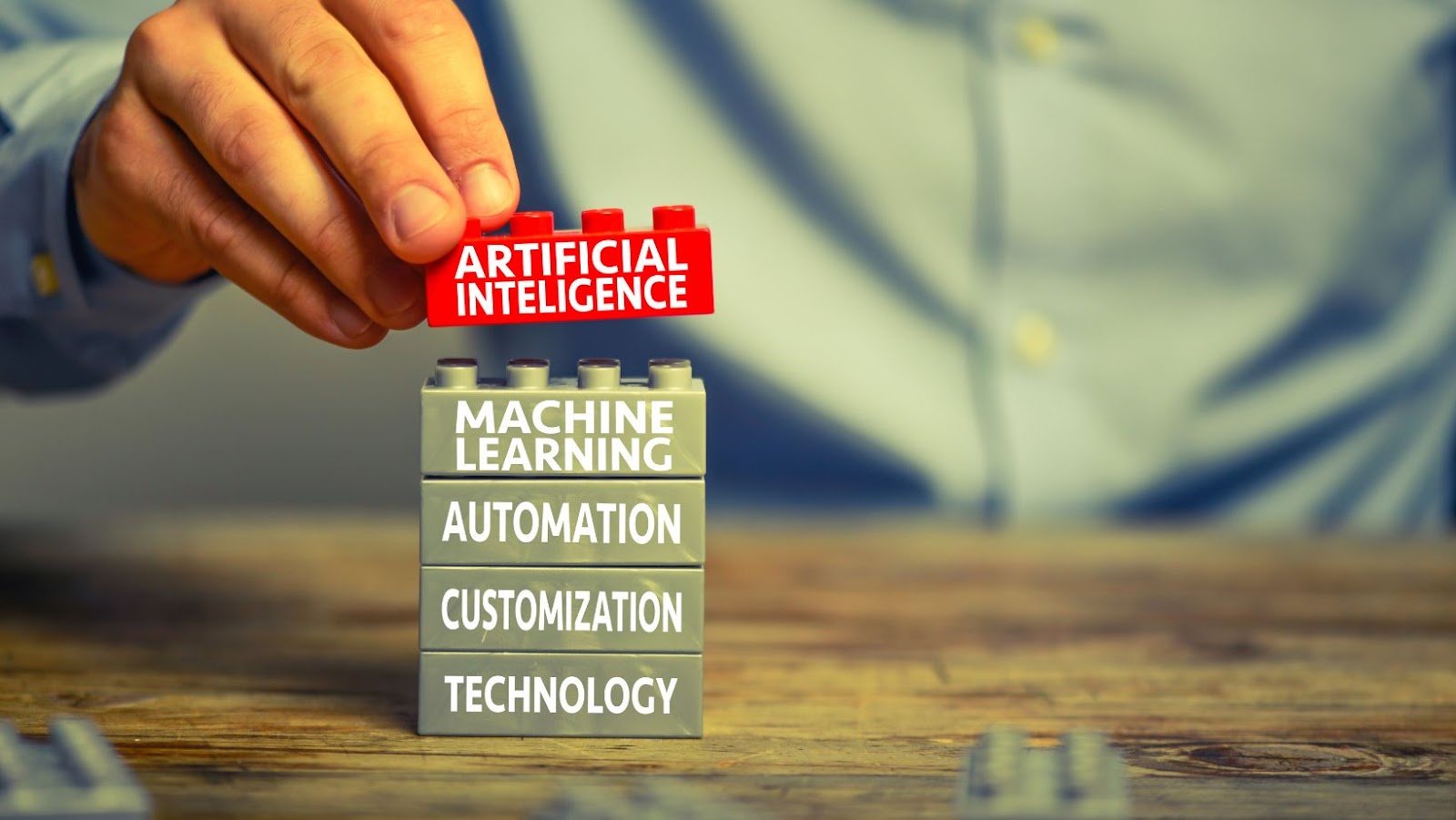 China's Growing AI Market
China's AI industry is growing rapidly and is increasingly attractive to US investors. The Chinese government has identified AI as a key focus in its five-year plans, providing significant investment incentives for many entrepreneurs. The number of Chinese AI startups raised more than tripled between 2017-2019, with total financing to USD$25 billion. This growth has been spurred by a surge in venture capital investments from high-profile US investors such as Softbank, Sequoia Capital, IDG Capital and GGV Capital.
The increased interest from US venture capitalists is supported by several market drivers in China's burgeoning AI sector. Firstly, the Chinese government is heavily investing in research on cutting-edge technologies such as deep learning and robotics, providing a strong foundation for entrepreneurs to develop innovative products for specific industries such as fintech or healthtech services. This support also extends to providing AI tax benefits for new businesses within approved areas, enabling further capital flows from overseas investors.
Secondly, unlike other countries that have yet to fully understand the potential of artificial intelligence or lag in terms of skillset or R&D funding capacity – China tops them all; boasting incredible advantages when it comes to talent availability & R&D investiture capabilities. In addition this highly globalised country has seen its range of high quality suppliers amongst which multinational companies (MNCs) compete fiercely – this provides an even larger opportunity for strategically planned venture capital investments across various aspects in a partially deregulated market space – just what US investors looking East could hope for!
Growing Interest from US Investors
The growing interest from US investors in Chinese AI startups over the last couple of years is due to multiple factors:
China has developed an AI capacity outperforming the United States, making it an attractive and profitable option for US investors looking for innovative solutions and markets.
With increasing investments, China's rapidly expanding base of AI-enabled companies have created a huge demand for investments either directly or through venture capital outlets.
The country's supportive policy framework has further enabled the growth of Chinese AI companies while providing a stable foundation to investors looking to join this revolution.
The United States' investments in Chinese AI startups are currently centered on leveraging the exploding demand for autonomous and intelligent systems in agriculture, automotive and healthcare industries. Moreover, American investors recognize China's immense potential for market expansion since it boasts more than 1 billion internet users who are active online shoppers—far surpassing all other countries. Overall, American investors also benefit from emerging opportunities like cross-border collaborations between US/Western companies with their counterparts in China which offer better cost savings and scalability than domestic alternatives.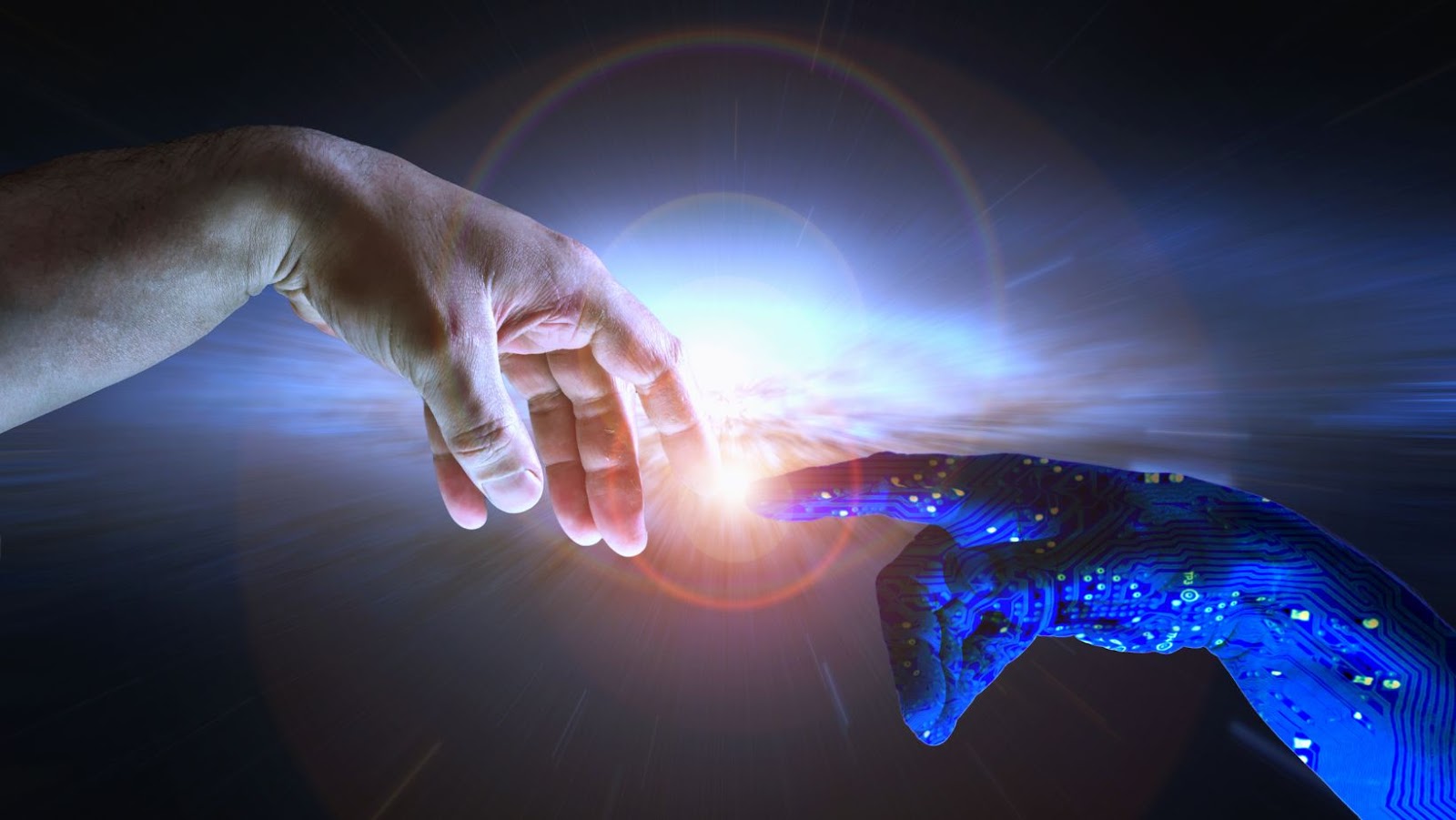 Availability of Talented AI Professionals in China
China's pool of AI talent is growing rapidly. It is estimated that more than 100,000 people have the required skills to work in the AI field. This availability of professionals gives US investors access to a huge amount of talent from which to choose. In addition, many of these professionals focus on developing AI capabilities in areas such as deep learning and machine learning that hold potential applications for various industries and fields.
Furthermore, the Chinese government has made significant investments in education related to AI, making universities and colleges a rich source of trained personnel in China. In addition, the government has invested heavily in encouraging students to pursue careers in STEM (Science, Technology, Engineering and Mathematics) fields, including artificial intelligence. These investments have increased the number of available professionals who are well-versed in both theoretical concepts and practical applications related to AI technology.
China's focus on training its citizens in artificial intelligence technology has paid off; Chinese universities award more PhDs yearly than any other country. Additionally, China is home to some world-renowned institutions specializing in engineering and computer science aspects of artificial intelligence; for example, Chinese Universities such as Tsinghua University and Peking University are often named among the best universities for research into artificial intelligence based disciplines worldwide.
These investments have enabled US investors access to highly qualified AI talent in China, which would otherwise be outside their reach if not for these government initiatives – making it an attractive region for foreign investment due to its pool of talented technical personnel working within the field.
Government Support for AI Development
Recently, the U.S. government has begun recognizing the potential of artificial intelligence (AI) and has taken steps to support its development. Government investment in AI has been partly driven by rapidly evolving technology trends, to enhance American competitiveness in the field. This support takes multiple forms, including funding for research and development, promoting key industry players, creating a favorable regulatory landscape and providing access to capital for startups pursuing AI-based solutions.
In addition to domestic efforts, there has been an increased focus on Chinese AI startups as a source of capable investments for U.S. investors seeking diverse opportunities in this field. With approximately $74 billion raised from venture capitalists between 2015 and 2018 alone – much bigger than venture capital investments made into US counterparts during the same period – this region is viewed as a stable economic environment with plenty of incentives for prosperous cultivation in technological innovation. By taking advantage of China's savvy labor pool, favorable taxation policies and competitive cost structures for resources like computing power and storage space, businesses that invest here can maximize their potential returns while mitigating their risks.
Supportive strategies enacted by regional authorities like the China Artificial Intelligence Development Promotion Law (CAIDPL) and national governmental organizations such as the Ministry Of Industry And Information Technology (MIIT), helps local companies tread along on sure-footed ground. At the same time, they break into global markets using commercially viable products or services related to artificial intelligence technologies such as cloud computing, data privacy protection, authentication mechanisms among many others. All these aspects make investing into these companies attractive options even when compared with competitors operating out of different countries.
Challenges for US Investors
According to a recent report, the Chinese artificial intelligence (AI) sector is drawing high levels of early-stage investment from US investors. However, US investors face several challenges when considering investing in Chinese AI startups, such as navigating the regulations and understanding the cultural dynamics.
In this article, we will look at some of the key challenges for US investors when investing in Chinese AI startups.
Regulatory Environment
Regarding the regulatory environment, US investors should know the legal risks of investing in Chinese AI startups. The Chinese government has enacted a range of measures to control AI-related business and investments, including requiring pre-approval for certain technologies and foreign investments. Furthermore, foreign investors may be subject to additional approval and compliance obligations that do not apply to local investors. This could include dividend restrictions, direct access to financial information and more. There is also the risk that certain investments may need approval from multiple government bodies in China and potential transfer pricing issues if profits are repatriated back to US based entities.
US investors should also pay attention to any changes in taxation relating to their investments in Chinese AI startups, such as the new Enterprise Income Tax (EIT) law currently being proposed by the Ministry of Finance. In 2020, the government introduced several tax reforms affecting both domestic and foreign businesses operating within China such as a gradual reduction in EIT rates and preferential tax treatments for certain sectors including high tech industries. Additionally, foreign parties investing into Chinese technology companies must consider how withholding taxes apply at both source and destination levels when remitting funds out of country. Therefore, US investors must understand all relevant laws when structuring their investment strategies into China's highly competitive technology sector.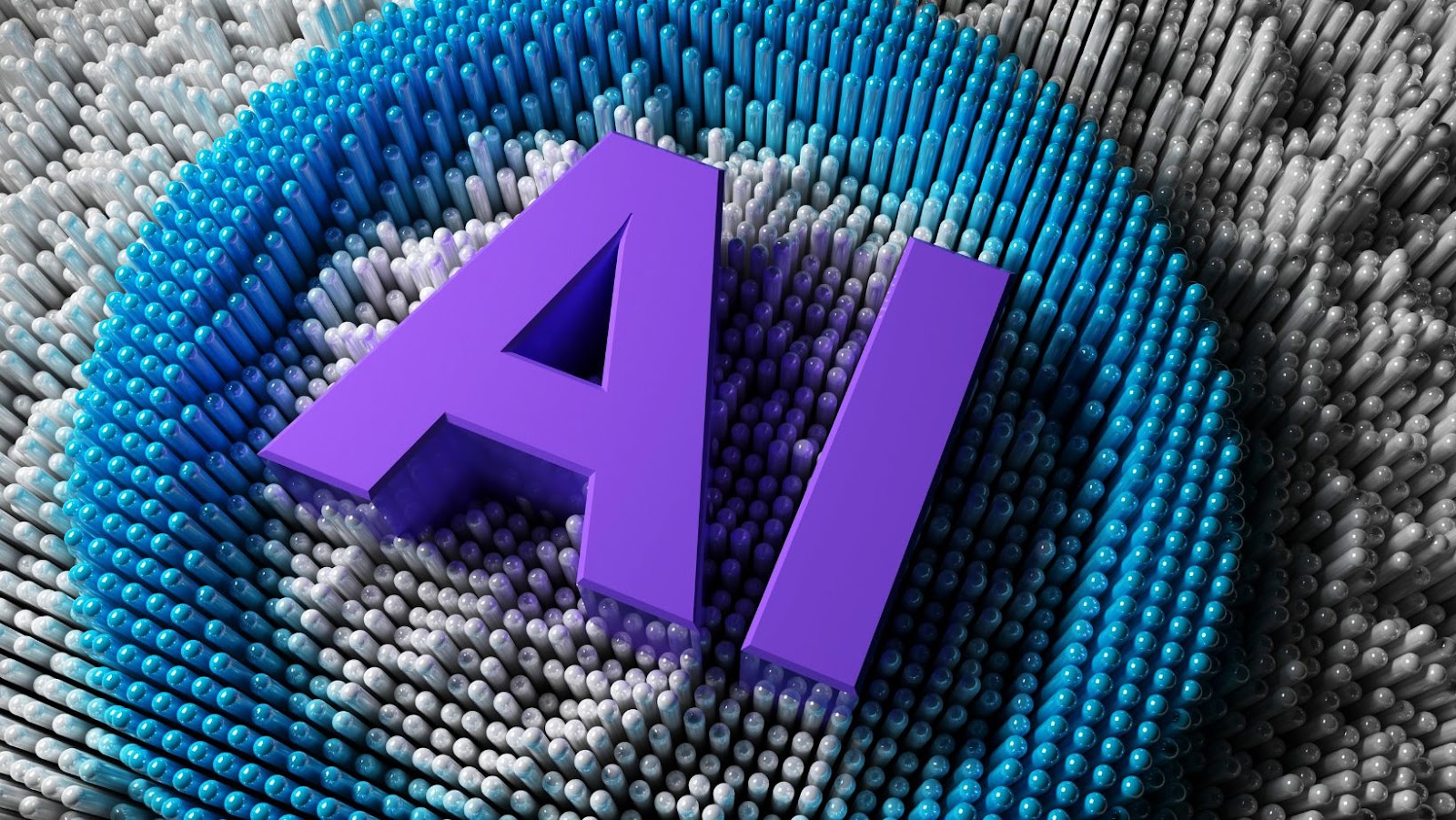 Intellectual Property Protection
Investments in China come with inherent risks due to the government's lack of intellectual property rights (IPR) protection. In terms of legislation, many countries have something establishing IPR laws and rules, but lack enforceability–China included. Without sufficient intellectual property laws, investors may have their research and development stolen or copied by competition.
China has signed numerous bilateral investment treaties that enshrine a foreign investor's right to protection from IPR infringement. However, it remains difficult for U.S.-based investors to protect their interests in China. This has been a major discouragement for US venture capitalists who otherwise see great potential in Chinese AI startups. Chinese administration has taken steps towards improving the country's intellectual property landscape but enforcement still lags behind other countries.
For US-based investors, due diligence is especially important before investing in any foreign asset – particularly in AI companies located in China as investors may run into difficulty gaining legal protection if something goes wrong. Understanding the local business environment, legal system, and potential regulatory issues that could challenge investments is important. Careful consultation with qualified experts can help ensure suitable protections are available should legal action be necessary at any stage of the investment process.
Local Competition
In addition to this trade war, US investors are hampered by the growth of competing Chinese startups. In the past decade, the number of Chinese AI startups has grown rapidly. China is now home to hundreds of startup companies, many with well-funded research into new technologies, and an equally high number of large tech companies such as Baidu and Tencent who can finance any project they desire.
This leads to fierce competition; as a US investor you'll be vying for market share alongside some of these locally-established giants while trying to remain internationally competitive. Additionally you have to contend with local investors who can offer better financing terms due to their proximity and understanding of China's markets.
As such, US investors must think carefully about their strategies to remain competitive in this highly saturated market.
Conclusion
In summary, the reasons for US investment in Chinese AI startups can be broken down into their potential to speed up the advancement of AI globally, their strong technical capabilities and competitive advantages, and the high concentration of investments and talent in tech hubs as Beijing and Shenzhen.
Moreover, US investors have realized that tapping into the Chinese market gives them access to many opportunities not readily available in other international markets. While there have been challenges posed by regulatory restrictions on data collection and concerns about intellectual property theft and national security, there are numerous potential benefits for US investors that could result from investing in China's rapidly growing artificial intelligence sector.