Arkose Labs – To Focus On High-Risk Industries
Do you face high levels of fraud in your business? Worried that it's eating into your profits?
Arkose Labs, a leader in online fraud prevention, has raised $70 Million to help businesses like yours tackle this growing threat. With this new funding round, Arkose Labs is poised to become the go-to choice for bankrupting the business of fraud.
Introduction to Arkose Labs
Arkose Labs is a security technology company focusing on fraud and abuse prevention for the world's most high-risk industries, including banking, payments, e-commerce and government. Founded in 2017 by Bradon Rogers, Arkose Labs has developed a proprietary technology that analyzes user behavior and uses machine learning to detect anomalous and malicious activity in real time.
By taking a holistic approach to fraud prevention, the company helps protect companies from attack types such as account takeover (ATO), click fraud, bot fraud and more. Additionally, by focusing on companies in high-risk industries such as payments and e-commerce, Arkose Labs is ideally positioned to address these issues at scale.
Now armed with $70 million in funding led by SoftBank Vision Fund 2 with participation from former investors Founders Fund and Vertex Ventures US and new investors Akamai Technologies — Arkose Labs plans to roll out its latest suite of products globally. With this funding injection and its established presence in Japan through its partnership with SoftBank Corp., the company is better equipped to fight the global war against revenue stealing perpetrators of fraud and abuse.
The Need for Fraud Protection in High-Risk Industries
As fraudsters constantly find new ways to exploit high-risk industries, companies in these sectors must protect themselves by investing in secure fraud prevention techniques. In addition, high-risk industries are vulnerable to online fraud due to the increase in customer transactions and the widespread use of digital technology. Consequently, implementing strong security measures is fundamental for protecting businesses from financial losses from malicious activities such as payment card fraud and account takeover.
Arkose Labs recently raised $70 million from its newest investor, SoftBank Vision Fund 2, to continue its mission of eliminating fraudulent activity by providing innovative anti-fraud solutions across multiple industries including financial services, ecommerce and gaming. In addition, the company plans to use this capital injection to further develop its technology infrastructure and expand into new markets that are particularly prone to fraudulent activity.
Specifically designed for high-risk industries, Arkose Labs offers a comprehensive range of tools and services that detect nefarious activity quickly and accurately. Its sophisticated platform uses machine learning algorithms and risk scoring practices to identify suspicious behavior. Furthermore, Arkose Labs has made accounts self-defensible by adding layers such as automated CAPTCHA entry or dynamic challenger questions customized on real time data input analysis.
By investing heavily in advanced fraud prevention tools developed by Arkose Labs, businesses can stay one step ahead of risk while ensuring a secure customer experience. As businesses strive towards defending themselves against malicious actors while still meeting operational goals and objectives, they must make suitable investments in fraud protection which will benefit them in the long run.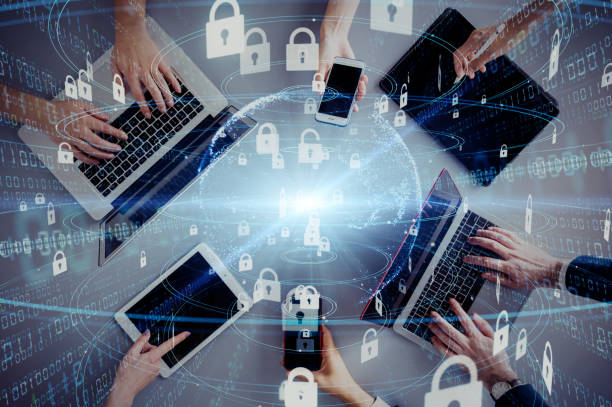 Overview of Arkose Labs' Fraud Prevention Solutions
Arkose Labs is an emerging fraud prevention technology provider that helps some of the world's largest digital businesses protect their brands and operations from malicious adversaries. The company has created innovative solutions that leverage data-driven risk analysis, machine learning (ML) technologies and specialized game science to detect and respond to online fraud activity in real-time.
Through its integrated platform, Arkose Labs allows businesses to protect sensitive customer data, guard against chargebacks and minimize the impact of fraudulent activity. It also offers its clients a range of tailored services, including a Fraud Prevention dashboard for easy monitoring and analysis, high-risk transaction protection modules, automated enforcement capabilities and comprehensive user authentication services. In addition, the company seeks to protect businesses from even the most sophisticated hackers by delivering adaptive risk assessment techniques with its advanced ML algorithms.
Arkose Labs' long list of clients includes Microsoft Bing Ads, PayPal Malaysia, USAA Insurance Company, BlueSnap Merchant Solutions, Linde Group UK and many more. With a team of computer scientists specializing in artificial intelligence (AI), game theory and security experts – Arkose Labs is well positioned to help high-risk industries protect their assets in an ever changing threat landscape.
Benefits of Arkose Labs' Solutions
Arkose Labs provides software-as-a-service solutions designed to detect and prevent fraud on the web, in mobile apps and across various digital payment methods. Arkose Labs helps companies identify known and unknown fraud patterns in real-time by leveraging its data science, machine learning, virtualization, and advanced behavioral analytics capabilities.
The benefits of Arkose Labs' solutions are significant for businesses operating in high-risk industries, since they provide enhanced security defenses that can protect corporate systems from malicious activity and fraudulent transactions. Arkose Labs also helps high risk industries remain compliant with integrated real-time fraud detection and prevention specialized for the type of business being protected. Additionally, its platform is designed to offer insights into suspicious activities so that action can be taken before any damage has occurred. Furthermore, the company's solutions help automate manual processes associated with fraud prevention such as identity verification and compliance checks by eliminating time consuming steps in the detection process.
In summary, Arkose Lab's advanced fraud prevention tactics benefit companies operating in high risk industries by providing increased protection against malicious activity while helping them remain compliant with changing regulations. The company also offers cost reductions through automation that alleviates labor resources normally required for manual processes associated with anti-fraud techniques. In addition, real-time insight into suspicious activities enables preventative action for customers and businesses alike before any harm can occur.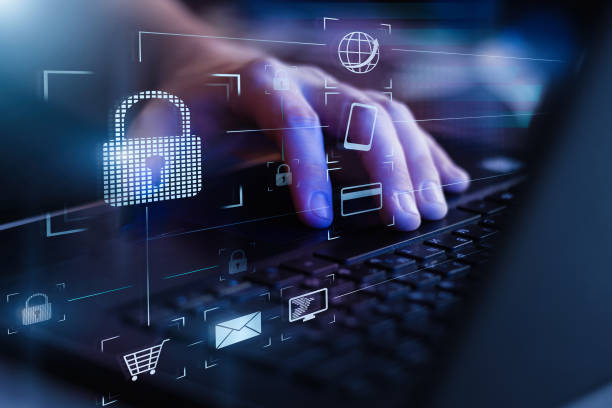 Arkose Labs Raises $70 Million Led by SoftBank Vision Fund 2 to Bankrupt the Business of Fraud
SoftBank Vision Fund 2's recent investment in Arkose Labs is a major step forward in the fight against fraud and abuse. SoftBank's commitment of $70 million is an important indicator of the market's confidence in Arkose Labs' platform, which offers sophisticated prevention mechanisms for some of the world's highest-risk industries.
Arkose Labs focuses on scaling current anti-fraud technology, providing products and services tailored to combat fraudulent activity. This means tackling all forms of fraud, such as financial crime, identity theft and dark web activities. By leveraging machine learning algorithms and data intelligence techniques, the company provides businesses and organizations with best-in-class tools to reduce risk and stay ahead of new threats or patterns of risky behavior.
With this latest influx of capital from SoftBank's Vision Fund 2, Arkose Labs is looking to greatly expand its reach into new markets with improved methods for fighting against fraudsters. This includes further investment in research initiatives for solving automated problems in unstructured data sources, use cases for developing customer trust through smarter identity verification processes, fresh approaches for countering account takeover attacks across multiple industries, and numerous other projects aimed at discovering more innovative ways to identify and track criminal activity. A comprehensive approach such as this underscores how seriously Arkose Labs takes combating high-risk industry frauds.
How Arkose Labs' Solutions Help Businesses Save Money
At Arkose Labs, we know that fraud and abuse can majorly impact businesses' financial health and reputations. Our innovative solutions identify and mitigate threats posed by existing and emerging sophisticated fraud attacks, allowing businesses to protect their assets while preserving the experience of legitimate users. Our dual-layered approach provides the highest protection possible with minimal disruption to legitimate users.
Our automated platform utilizes advanced analytics, AI, machine learning algorithms, and targeted automated enforcement tools to accurately identify risky behavior in near real-time. This helps organizations detect malicious actors before they can cause damage and take appropriate action with minimal impact on user experience or engagement. With our unique blend of technologies, organizations can significantly reduce losses due to fraud and operational costs associated with manual review processes.
Our suite of products have been designed specifically for high-risk industries such as e-commerce, gaming, finance and payments whose success is heavily dependent on maintaining trust and security for users online. Unfortunately, these industries are experiencing a surge in malicious attempts from hackers worldwide who use sophisticated tactics like automated bots or stolen user credentials to carry out abuse initiatives like account takeover or online payment fraud. With our solutions, organizations will be perfectly equipped to combat these threats head-on and protect their growing business from serious vulnerabilities that would otherwise go unnoticed until it's too late.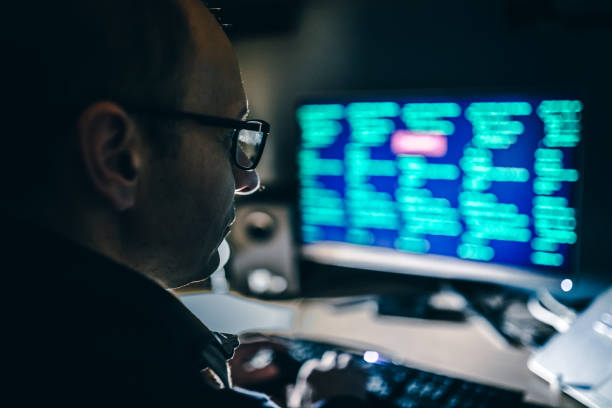 The Future of Arkose Labs
The increased investment from SoftBank Vision Fund 2 marks a new era for Arkose Labs, a company already working with some of the world's leading businesses. Providing them with the technology to solve their high-risk fraud challenges. The $70 million in equity funding will enable the company to accelerate its global expansion, while continuing to invest in research and development to ensure its platform remains on the cutting-edge of fraud prevention technology.
This major round of fundraising will also be used to boost Arkose Labs' marketing endeavors and further their presence in specific high-risk industry sectors such as gambling, hospitality, hospitality booking sites, gaming and digital media.
As Arkose Labs grows and continues to tackle some of the biggest problems posed by online fraud, its customers can expect more effective solutions tailored to their needs and goals. In addition, the popularity of its authentication system suggests that more and more businesses are now beginning to recognize how necessary robust solutions are when it comes to combating fraud at scale. We look forward to seeing how Arkose Labs capitalizes on this substantial support from SoftBank Vision Fund 2 both now and in the future.
Conclusion
In conclusion, Arkose Labs has successfully raised $70 million from SoftBank Vision Fund 2 to expand its fraud detection services. This investment serves as a testament to the company's proven technologies and progressive strategies and its ambition to become the leading provider of fraud prevention to high-risk industries. As a result, customers can expect improved accuracy and scalability in online fraud detection, protecting them and their customers from malicious actors.
In addition, Arkose Labs will continue to focus on developing solutions that protect businesses, secure users' data, and reduce risks associated with digital transactions.