The Benefits of Arkose Labs' Fraud Prevention Services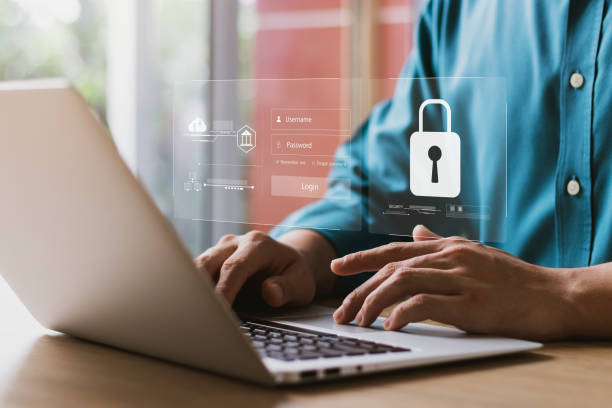 Are you concerned about the increasing frequency of fraud in your digital services and transactions?
Arkose Labs has raised $70 million to help combat this growing problem and provide powerful fraud prevention services. You can now take advantage of these services to help protect your digital transactions and keep your customers safe.
Keep reading to discover the benefits of Arkose Labs' fraud prevention solutions.
Introduction
At Arkose Labs, we provide powerful, enterprise-grade fraud prevention services to help protect businesses from the complex and rapidly evolving landscape of user risk and online fraud. From costly chargebacks and identity theft to account takeovers and data security breaches, our innovative risk assessments are designed with businesses' bottom line in mind.
Our services allow merchants to identify malicious users quickly, seamlessly filter out automated bots from real customers, prevent fraud using the latest AI-driven algorithms, and enhance their customer authentication process. By offering a comprehensive solution that can easily be integrated into businesses' existing systems, we help organizations save time and money without compromising accuracy or security.
We invite you to explore the following pages for more information about our suite of products and services — including cutting-edge technology solutions that automate fraud detection — and a detailed cost/benefit analysis of what makes us the perfect partner for safeguarding your business's financial health.
What is Arkose Labs?
Arkose Labs is an enterprise security provider that helps companies protect their digital assets and customers from automated fraud and abuse. With Arkose Labs' technologies, businesses can detect and prevent bots, automations, and abnormal user behavior. This helps to reduce the amount of fraudulent activity that takes place through business websites and apps.
Arkose Labs' security platform includes several features such as risk-based authentication, fraud detection and prevention, IP analysis tools, traffic analysis tools, geolocation scanning tools, machine learning for detection and prevention capabilities, policy enforcement for automated activity blocking or rate limiting features, publicly available threat intelligence data feeds for insight into malicious actors operating on the internet.
Additionally, Arkose Labs works with clients to help design customized strategies for threat detection and defense against emerging threats. The focus on customer partnerships through their consulting services has allowed them to become one of the leading fraud prevention technology providers in the market today.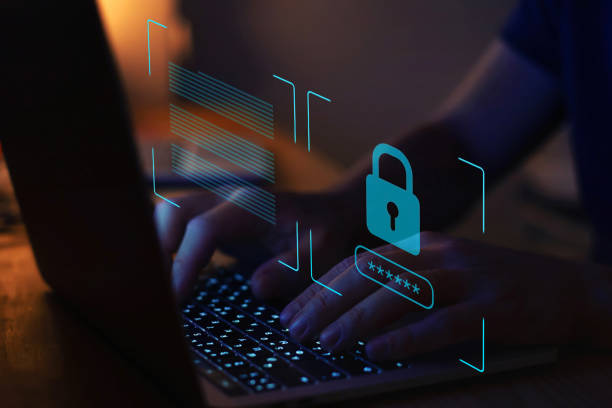 The Need for Fraud Prevention Services
In the current digital age, businesses must take extra steps to protect customer data and prevent fraudulent activity. Unfortunately, as with any industry, some will attempt to access customer information illegally, whether using stolen cards or other identity theft methods. Luckily, Arkose Labs' fraud prevention services can help businesses prevent this fraudulent activity and maintain their secure systems.
Arkose Labs' fraud prevention solutions are designed to detect and deter malicious actors from gaining access to customer financial data and other sensitive information. Their solutions rely on several behavioral traits that can be used to pinpoint potential risk before it has time to escalate into a full-blown attack. By monitoring user activity on websites, applications, and APIs, Arkose Labs can detect demographic changes in real-time so that companies can be alerted when suspicious activity occurs. They also employ machine learning algorithms that continuously adapt as threats evolve to stay one step ahead of malicious efforts.
Arkose Labs offers comprehensive protection plans that include risk assessment and scoring, advanced bot management protocols, proactive fraud alerts and more to protect against potential attacks while limiting false positives. This means businesses don't have to worry about accidentally blocking legitimate customers from accessing their services due to false positives from outdated detection methods. However, with all of these features combined with their 24/7 customer support team dedicated solely to fraud prevention solutions, businesses shouldn't trust Arkose Labs for all their fraud prevention needs!
How Arkose Labs Helps Prevent Fraud
At Arkose Labs, we offer innovative fraud prevention services that help businesses reduce the cost of online fraud. Our suite of solutions combines advanced machine-learning technologies with challenging and interactive friction initiatives to create a multi-layered defense against fraud, malicious activity, and abuse.
Our solutions are designed to protect businesses from sophisticated attacks while maintaining a positive user experience. Our approach goes beyond traditional fraud prevention techniques such as anomaly checks and transaction monitoring by allowing clients to accurately detect potential fraudulent activities before they occur, via our proactive Fraud Prevention Platform. In addition, clients can benefit from detailed risk scoring information that provides insight into how their transactions may be related to fraudulent or malicious activity.
With Arkose Labs' solution, clients can instantly detect suspicious user behavior by monitoring key indicators such as session duration, device properties and velocity checks. This helps minimize resource requirements, reduce false positives and lower operational costs associated with manual reviews when handling incoming registrations or login attempts on any system integrated with our platform – either web or mobile applications. Additionally, we provide clients with automated ruleset management capabilities to easily configure fraud policies to protect their systems from suspicious user activity without putting additional manual effort into changing the configuration settings over time.
Our suite of services offers total front-end protection against email address harvesting bots, credential stuffing attacks and other automated threats by adding interactive challenges such as CAPTCHAs or phone verification gates whenever an automated script is detected on the client's website or application. These measures protect businesses from brute-force attacks and malicious actors who want access to confidential data or resources on the client's network or systems.
Arkose Labs raises $70M to prevent fraud
The Arkose Labs team recently announced a massive $70 million investment from leading venture capital firms. This influx of funding provides the opportunity for Arkose Labs to improve its existing flagship technology and create new products that continue to affirm its leadership in the fraud prevention industry.
This significant increase in support will benefit current and potential customers by expanding Arkose Labs' ability to improve security, protect brands, and provide a better way of managing digital risks. In addition, increased resources mean better resources, allowing Arkose Labs' users to rest assured as they extensively use their products and services.
The expanded funding gives Arkose Labs new opportunities to invest in their patented platform and expand it even farther — leading to an increased capacity to prevent fraudulent behavior while helping their customers make their businesses more secure. With cutting-edge technology backed by continued research and development, investment stakeholders believe this capital injection will result in stronger solutions and create an even brighter future for the fraud prevention industry.
The Benefits of Arkose Labs' Fraud Prevention Services
Arkose Labs' advanced fraud prevention services provide businesses with layers of powerful defense against increasingly sophisticated fraudulent attacks. Here is a closer look at the many benefits of this comprehensive solution:
1. Real-time Protection: Arkose Labs' solutions are designed to detect and protect against fraud in real-time. The platform monitors user activity and flags suspicious behavior, allowing businesses to address potential threats efficiently and automatically.
2. Analytics & Risk Detection: Arkose Labs' solutions are powered by detailed analytics that help identify anomalies and trends, enabling businesses to detect emerging threats quickly.
3. Multi-factor Authentication: Adding an extra layer of security, Arkose Labs' solutions include industry-leading authentication capabilities such as dynamic passwords, SMS authentication and facial recognition authentication for increased verification accuracy.
4. Customizable Features: The platform allows full customization so businesses can tailor their experience to their unique needs within the same interface. Features can be easily unlocked with simple tasks or commands and updates can be made quickly without extensive downtime or service interruption.
5. Reporting & Alerts: Businesses gain insights into fraud activity with dashboards designed to track suspicious trends and system alerts that notify administrators when a potential threat is detected and blocked or an account has been compromised. This helps ensure quick recovery if fraudulent transactions occur, drastically reducing the losses associated with these events.
With these features and many more, Arkose Labs provides customers a complete suite of powerful fraud prevention services customized for each business's needs – empowering them against the increasing threat landscape.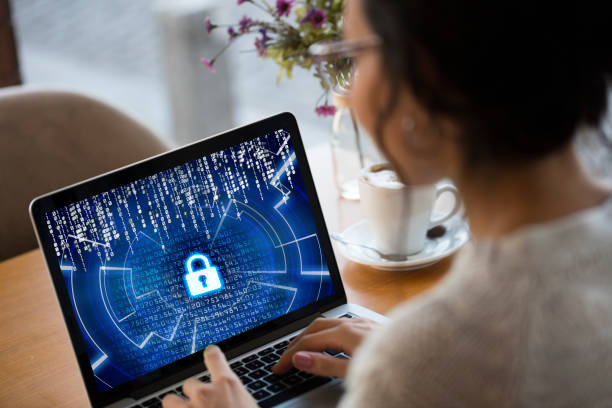 Potential Drawbacks of Using Arkose Labs
Arkose Labs' fraud prevention services offers a range of powerful security benefits, but there are also potential drawbacks to consider.
One potential issue is that blocking high-risk users may lead to lost conversions and false positives. To minimize this risk, Arkose Labs' platform includes customizable whitelists and blacklists allowing merchants to tailor protection against specific attacks. Another measure merchants can take is to apply additional validations or introduce multiple steps for high-risk transactions if necessary.
Furthermore, if customer privacy is a priority for a merchant's business model, additional verification steps or authentication requirements may be a drawback due to customers' concerns about personal data security and usage. To counter this, merchants can implement dynamic challenge flows and least intrusive authentication methods where customers' data remains secure and private at all times.
In addition, implementing an advanced fraud prevention service can cause certain website performance issues due to its complex infrastructure. To prevent such occurrences, merchants must ensure availability of frontend resources so as not to affect site loading times or customer experience on any device or browser configuration being used.
Conclusion
In conclusion, Arkose Labs has developed powerful and effective fraud prevention services designed to meet the specific needs of merchants. Multi-layered risk assessment and challenging deception-based authentication provide robust security without relying solely on static detection criteria. By utilizing a layered approach, Arkose Labs can detect malicious activity and respond faster with more accurate results.
By staying one step ahead of malicious actors, merchants can safeguard their revenue stream and protect their customers from potential cyber threats.