CRD Network Embraces KYC With Launch Of Chainlink Node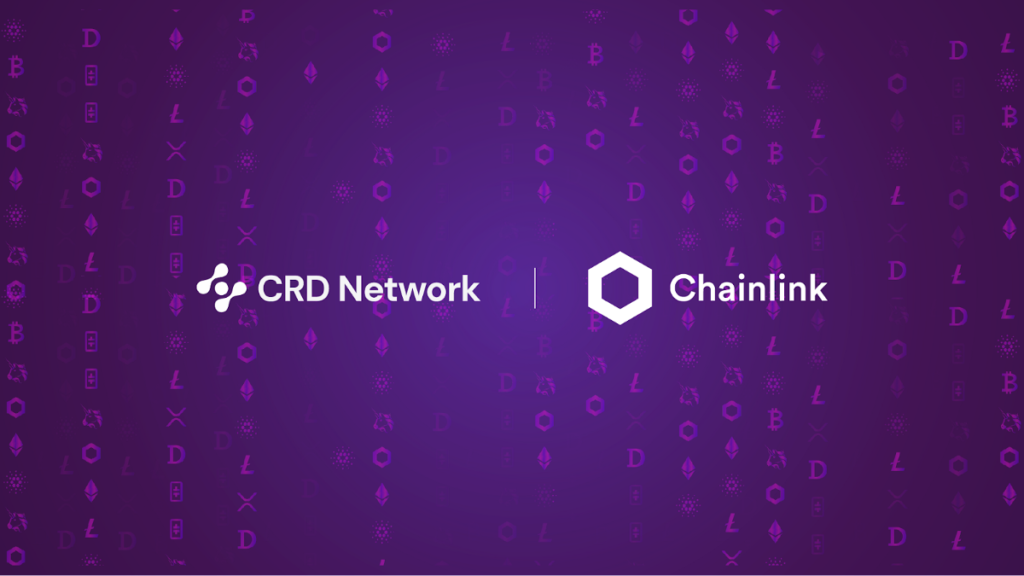 Chainlink is a decentralized network that allows for the transfer of data between smart contracts. With Chainlink, developers can access multiple sources of information to create applications which are secured by blockchain technology.
CRD Network Embraces KYC With Launch Of Chainlink Node. The CRD Network is a decentralized network that focuses on providing an avenue for individuals to contribute to the success of their own projects and businesses. Its main goal is to help create a more transparent and fair economy, where people can work together without relying on third parties. Read more in detail here: what is chainlink crypto.
In the past several years, the cryptocurrency and decentralized finance businesses have grown fast. As a consequence, they're running against the restrictions that will eventually bring them into the mainstream. 
While companies like Coinbase and Kraken have already adopted "Know-Your-Customer" (KYC) procedures, authorities are still grappling with DeFi systems, which are supposed to keep users anonymous. 
"Attempting to govern DeFi is a little like trying to raise a super-powered 14-year-old who can fly, teleport, and become invisible at whim," according to a recent CoinDesk piece.
Yet, according to a growing number of industry experts, "KYC may assist to make a trustless sector trustworthy." 
The CRD Network, for example, is building a Chainlink node to deliver its compliance data to DeFi apps on a variety of blockchains. The CRD Network's ultimate purpose is to be a one-stop shop where users can fill out their KYC information once and then have unrestricted access to decentralized protocols incorporated into its KYC service platform without having to register for numerous times.
The following is an excerpt from a CRD Network announcement: 
Chainlink is the industry's most secure blockchain middleware, allowing current APIs to function across blockchain networks with ease. We can immediately give our compliance API data on-chain via the CRD Chainlink node, as well as cryptographically sign the data to confirm that it came from the CRD Network. Furthermore, no data will be shown on the node, ensuring that the procedure is completely anonymous. 
The CRD Chainlink node will provide a plug-and-play solution for addressing regulatory compliance around Know-Your-Customer (KYC) rules for smart contract-based apps and DAOs. For instance, before an ICO, a DeFi program might quickly whitelist public addresses to ensure certification. 
Similarly, KYC data might be used by DeFi apps to develop corporate implementations around typical use cases like KYC compliant lending markets. Finally, the deployment of the CRD Chainlink node will aid in increasing the use of DeFi by organizations and institutions that need KYC services to participate.
Chainlink isn't only used by DeFi systems like the CRD Network for more transparency and security. 
The Associated Press has announced the introduction of its own Chainlink oracle node to assure cryptographically validated data from its U.S. newspaper and broadcaster members.
Smart contract developers will get access to the agency's "economic, sports, and racing call data" once the node is live, according to the business. 
The Associated Press stated the move to blockchain was motivated by "trust," since the on-chain data it offered would be "a publicly available, safe, and secure record of verified facts." When the world's biggest and oldest news agency asks Chainlink for assistance, it's a strong indicator of the company's capacity to deliver that trust. 
Chainlink's native token, LINK, has lately gained in value by around 33%, owing to greater use of its technology. The CRD Network picked the firm because of its dependability, according to Amine Larhrib, the Network's founder. 
"The CRD Chainlink node is critical for smoothly integrating our current KYC data solution to major blockchains, allowing decentralized apps to run more simply within regulatory compliance," Amine Larhrib stated. "Through Chainlink, we're thrilled to deliver a simple plug-and-play KYC solution to a wider group of consumers and developers, allowing DeFi protocols to onboard bigger institutional customers."
Related Tags
how to buy chainlink
chainlink stock price
kyc meaning crypto